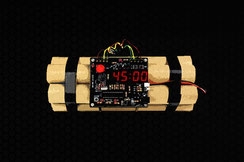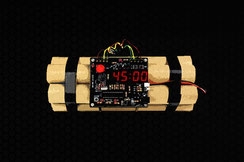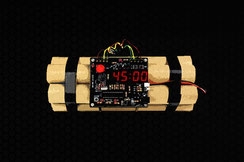 Company

iEscaped

Players
2—6 players
Age
Age restriction 8+
Time
45 min.

to complete

Price
20—25 C$

per player
About the game Defuse
You, as part of a Counter Terrorist Unit, have received intel informing you that a terrorist group has planted a bomb inside the stock exchange building. You have 45 minutes to defuse the bomb!
DISCLAIMER: Dear Federal Agents and other Law Enforcement: This is only a clock. It is no more dangerous than any other clock. We at iEscaped don't know anything about explosives beyond what we've seen in movies. So if you are with the RCMP, FBI, Department of Homeland Security, CIA, ATF, Department of Defense, National Counterterrorism Center, Interpol, or SEAL Team Six, please know that we are on your side!
Photos escape game Defuse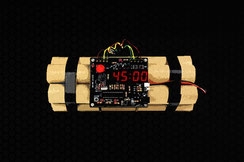 Address escape game Defuse
Toronto
,
5927 Yonge Street, Toronto - Suite 205
1 416 51 ...
Show phone number
Games similar to escape game Defuse